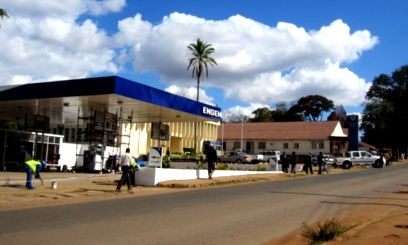 Location and History
Zomba is a city in southern Malawi, in the Shire Highlands, with a population of about 90,325 people. Zomba is the fourth largest city in Malawi following Lilongwe, Blantyre and Mzuzu. It was the administrative capital of the colonial government, Nyasaland, before the establishment of the Republic of Malawi in 1964.
The city is known for its British colonial architecture, its location at the base of the majestic Zomba Plateau, and its diverse ethnic mix. The town is reasonably close to Blantyre which offers a greater range of shops and entertainment, but is also close to Liwonde National Park which is famous for sightings of various kinds of deer and avian life. One can also travel beyond Liwonde to Lake Malawi, where places such as Cape Maclear and the southern lake shore are a good break from the hassle of urban life.
The Zomba Plateau
Zomba is an interesting mix of unbridled African nationalism and remnants of European colonialism. Zomba has a wonder of nature known as Zomba Plateau. Visitors can hike the cliffs of the plateau and peer down man-made death pits which were once used to punish criminals. The road to Zomba Plateau is a dramatic experience. The road is perched very narrowly on the side of the mountain, but the ride up is fun.
At the top there is a place with with cool weather and beautiful plantations. It is possible, from Zomba Plateau, to see the Lake Chilwa, Mount Mulanje to the South East and the mountains in Mozambique. To the west you can see the impressive Shire River which drains Lake Malawi into the Indian Ocean via the Zambezi River.
The Zomba Plateau is also home to one of the finest hotels in Malawi at the Ku Chawe Inn, the Zomba Forest Lodge, the Trout Farm and the Mulunguzi Dam.
Zomba Plateau is unique. A great slab of a mountain rising to 6000ft (1800m), it has vast tracts of cedar, pine and cypress but elsewhere the vegetation is wild and mixed. The plateau top is criss-crossed by streams and there are tumbling waterfalls and still lakes.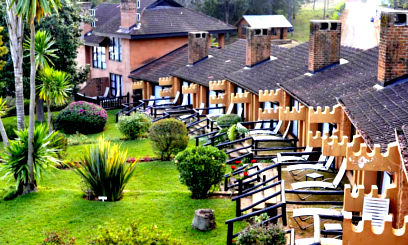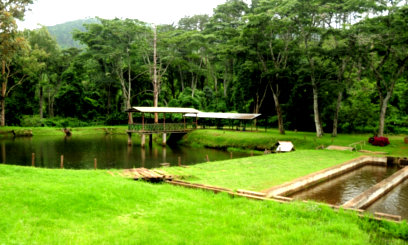 Monuments
Zomba has some interesting buildings and monuments. The Cobbe Barracks are home to what were the King's African Rifles (now the Malawi Rifles) and a clock tower serves as their World War I memorial.
The Gymkhana Club and old Residency of the first commissioner of Nyasaland are wonderful relics of the town's colonial past. Zomba is also home to the old Parliament building, one of the country's State Houses, the National Examination Board, the National Statistical Office and Hotel Masongola. A small botanical garden and wonderfully sited golf course make the most of the lush low slopes of the plateau.
People
The population of Zomba, like all Malawians, is characteristically comprised of very nice, polite and kind people.