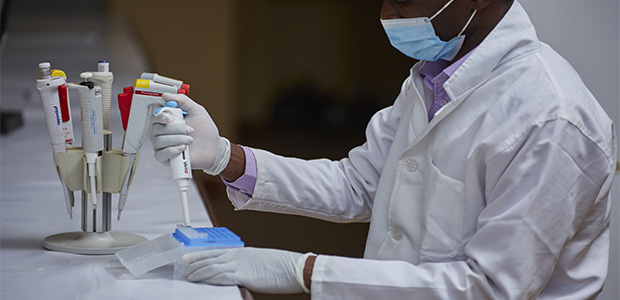 The School of Natural and Applied Sciences is one of the newly established Schools, emanating from what had previously been called the Faculty of Science. Natural sciences deal with the physical world and include astronomy, biology, chemistry, geology, and physics. Applied science is the process of applying scientific knowledge to practical problems, and is used in fields such as engineering, health care, information technology, and early childhood education.
The School of Natural and Applied Sciences comprises eight vibrant departments, namely, Biological Sciences, Biomedical and Health Sciences, Chemistry, Computing, Geography Earth Sciences & Environment, Human Ecology & Agricultural Sciences, Mathematical Sciences and Physics & Electronics.
The Schools offers 17 undergraduate programmes in natural and applied sciences and 19 postgraduate programmes. The School's training programmes aim at expanding choices for graduates to pursue their desired career goals and aspirations in entrepreneurship and various public and private sectors including teaching, research and community-based outreach/development organisations
The School has two research centres namely the Science Technology and Innovation Center (TIC) and the Natural Resources and Environment Centre (NAREC). NAREC provides infrastructure for research, training, consultancy and outreach in natural resources and environment whilst TIC is critical for sector-level innovation and intellectual property (IP) management through the IP Management Unit (IPMU).
DEPARTMENTS;